How to Turn On Pilot Light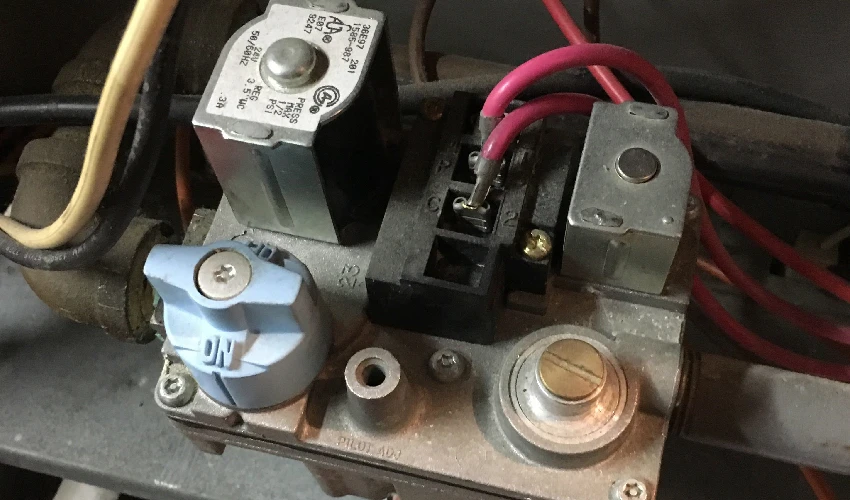 If your pilot light goes out this winter, things can get cold fast. Every homeowner should know how to turn on a pilot light to keep the furnace running during the coldest months of the year.
Read on for simple steps from Aire Serve® to help you relight the pilot light to stay warm.
Winter Prep 101: How to Relight the Pilot Light
While some furnaces have the pilot light restart instructions on them, it's not always easy to read them if the furnace is in a dark corner of the house.
Follow these basic steps to relight your pilot light:
Turn the gas valve off for at least three minutes to let any escaped gas dissipate.
Press and hold the valve while you turn it to "Pilot."
Use a long BBQ lighter to relight the pilot light. Keep the valve pressed in for at least five seconds to make sure the pilot light remains lit.
If the pilot light stays lit, turn the valve to "On." If it doesn't stay lit, repeat these steps.
Replace the panel cover.
What Caused My Pilot Light to Go Out?
Pilot lights go out for a variety of reasons. Some of the top reasons include:
A problem with the gas supply
A cracked heat exchanger
A thermocouple malfunction
It's important to note that any disruption to the gas or propane supply will cause the pilot light to go out. Often, these issues arise during construction in other parts of a home. Be sure to call a service like Miss Dig anytime you plan to dig or reroute supply lines around your home to prevent gas leaks.
Other issues occur as a furnace grows older, like a cracked heat exchanger or a broken thermocouple. Homeowners can catch potential issues early by engaging with their local Aire Serv for furnace maintenance. Our Total Comfort Tune-Up is seasonal preventative maintenance designed to help identify potential problems, fast, before heating season.
An Aire Serv Total Comfort Tune-Up includes:
Inspection of all furnace components
Professional cleaning
Adjustment of controls
Turn to Your Local HVAC Experts to Stay Warm This Winter
Whether your pilot light will not stay lit or you think your furnace may not be running optimally, you can always count on the Aire Serv to keep your home warm. Perhaps you need repairs, new furnace installation, or preventative maintenance—whatever the HVAC issue is, Aire Serv is ready to help.
We also offer expert advice, such as before buying a new furnace and HVAC tips and tricks to keep your system running optimally all year long.
Request an appointment online now or call (855) 512-2886 to connect with licensed local Aire Serv experts near you.